Maserati produces only one SUV, the Levante, and with good reason
The Levante is a statement that lives up to the luxury and performance of the trident logo, marking a worthy new addition to the SUV class of vehicles. A roomy plush cabin pairs with exceptional handling to create an intriguing alternative option for those looking for something different in an SUV from their Maserati Levante rental in Miami.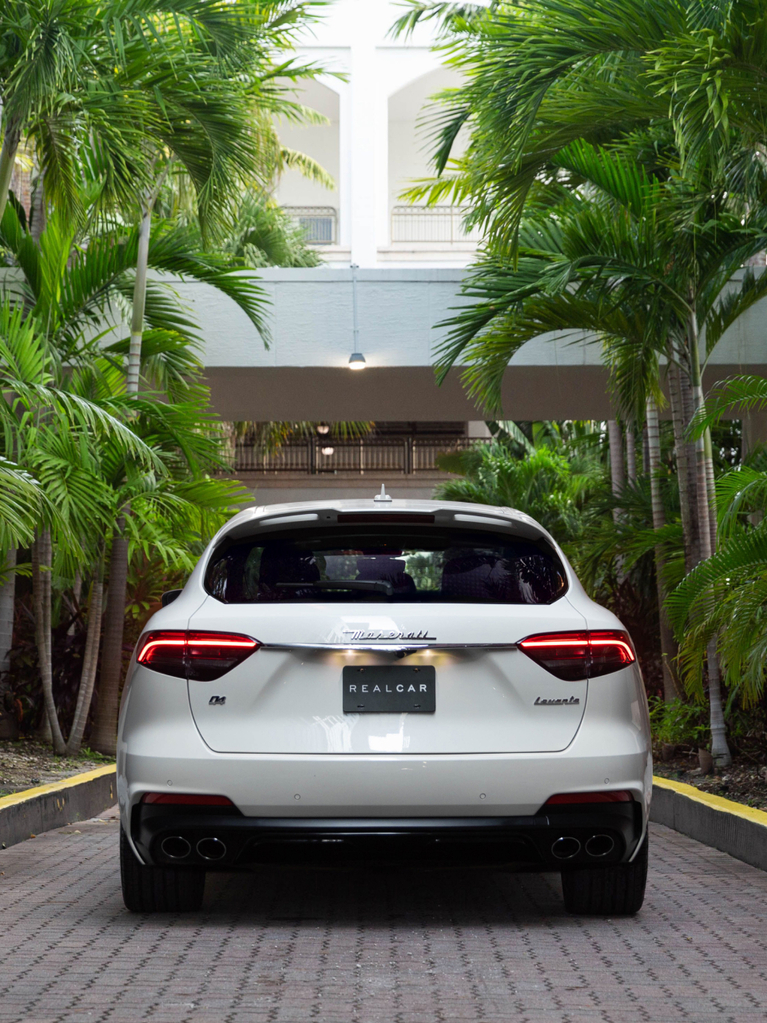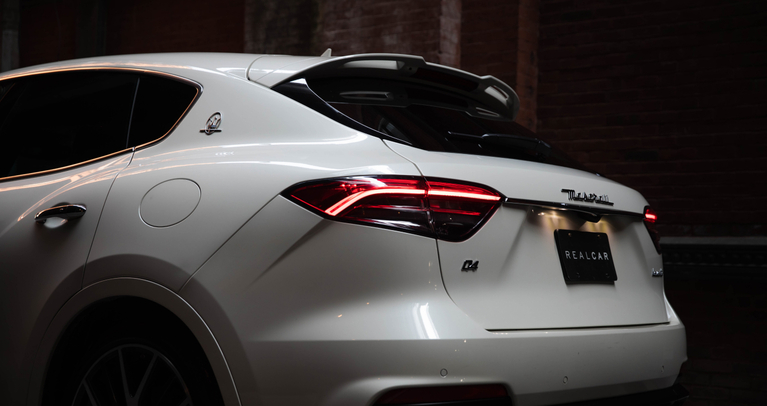 Italian styling meets SUV performance
Your Maserati Levante rental is one of the few vehicles in which you'll find a Ferrari engine, meaning there's no mistaking its sportiness. But Maserati pairs this power with the timelessly elegant lines that carry through from its exterior to its interior.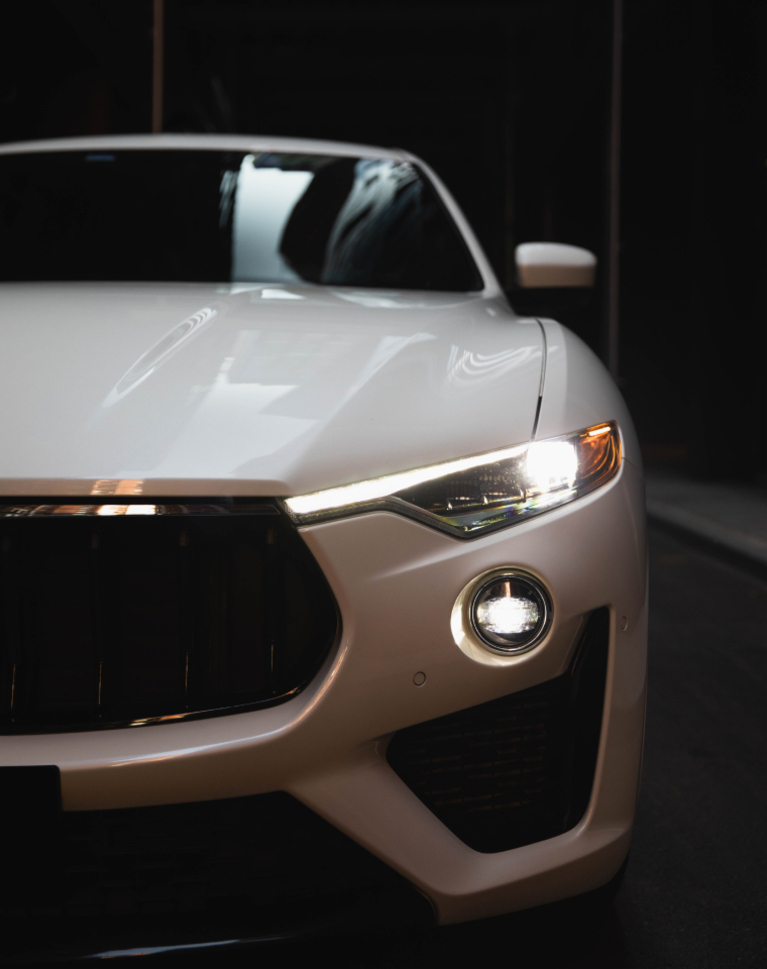 Unbridled comfort, unparalleled power
Maserati Levante


Features & Technology
4-wheel-drive
Premium leather interior
Heated seats and steering wheel
Power panorama roof
Harman Kardon premium sound system
Voice-activated navigation system
Apple CarPlay
Auxiliary cable & iPhone charger included
* All photos are of actual vehicles in the All photos are of actual vehicles in the RealCar fleet. All vehicles are black, gray, dark blue, or white. RealCar guarantees that you will receive the make and model of your choice, but at this time cannot guarantee you a specific color.
Why
RealCar?
The Car You Want

Drive only the best: Range Rover, Porsche,
BMW, Mercedes, Cadillac, or Maserati

The Car You Need

Choose a performance SUV, top-class sedan,
sporty convertible or next-gen EV.

Fair Toll + Fuel Plan

Pay only for what you use.
No surprise surcharges.

Door-to-Door Delivery

RealCar delivers and picks up your vehicle
wherever you are, on your schedule.
FAQ
How comfortable is the Maserati Levante?

The Maserati Levante offers outstanding comfort with its luxurious interior, spacious seating, and advanced technology features. You'll enjoy a smooth ride with excellent handling, making it an ideal choice for long journeys or daily commutes.

What does the brand Maserati stand for?

The Maserati brand is a symbol of luxury, power, and Italian craftsmanship. It represents elegance, sophistication, and high performance on the road. RealCar offers Maserati rentals to those clients who seek an unforgettable driving experience.

Where is the Maserati Levante available for rent in Miami?

The Maserati Levante is available for rental at RealCar, a premium car rental site based in Miami. Contact us to reserve your luxury vehicle today!

What is the procedure for renting a Maserati Levante?

Renting a Maserati Levante from RealCar is easy! Simply visit our website, select the Levante as your desired vehicle, choose your rental dates and location, and complete your reservation. Our team will take care of the rest, ensuring a seamless rental experience.

Is the Maserati Levante available for rent in Miami Beach?

Yes, RealCar offers the Maserati Levante for rent in Miami Beach. Contact us for availability and pricing.

How many passengers can the Maserati Levante accommodate?

The Maserati Levante can accommodate up to five passengers.

Is it possible to rent a Maserati Levante for a special event or occasion?

Yes, the Maserati Levante is available for rent for special events or occasions. Contact our customer service team for more information and to make a reservation.

How does the Maserati Levante compare to other luxury SUVs in RealCar's fleet in terms of features and performance?

The Maserati Levante is one of our top luxury SUVs, offering a powerful engine and excellent handling. It comes equipped with advanced technology features and a spacious interior. Compared to other SUVs in our fleet, the Levante stands out for its unique Italian design and superior performance.

What is the deposit required to rent the Maserati Levante using a debit card?

The security deposit for renting a Maserati Levante with a debit card is up to $3000, which is refundable upon the return of the vehicle.

What is the maximum rental period for a Maserati Levante from RealCar?

The rental period for a Maserati Levante from RealCar is flexible and can be as long as you need it to be, depending on availability. For rentals longer than 30 days, please contact us directly to make arrangements.

What is the fuel efficiency of the Maserati Levante?

The Maserati Levante has a fuel efficiency of 16 mpg in the city and 22 mpg on the highway.

Do I need to clean my Maserati Levante rental before returning it?

No, you don't have to clean your Maserati Levante before returning it. Our team takes care of cleaning and detailing all RealCar vehicles after every rental. But if the car is returned dirty or with pet hair, you may be charged an extra cleaning fee.
FXE

Fort Lauderdale Executive

Coming soon